Meet the Team
Forbes & Manhattan takes pride in bringing together the best minds in every field - from geology and engineering to capital markets, banking, finance, emerging market politics, and high-profile promotion. 
These are the exceptional people responsible for our successful track record in identifying, building and incubating world-class assets across North America and in key emerging markets. 
Meet the team behind our leadership in capital, technical and operational management.
F&M Founder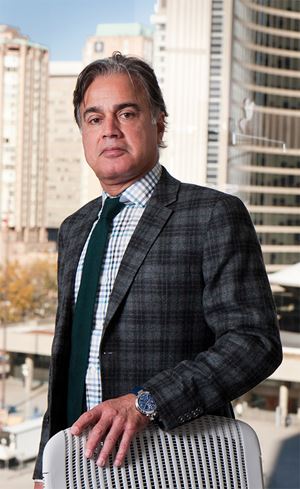 Advisory Board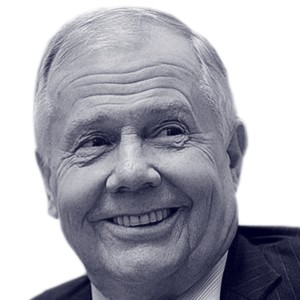 Industry-leading technical, operational & financial markets professionals
Skilled technical professionals (geologists and engineers) with world-class expertise in:
Exploration

Pre-feasibility studies

Asset modeling

Mine planning and development

Mine expansion

Operational efficiency improvements

Development and implementation of international industry standards and practices
Veteran in-house investment banking and financial advisory team with proven track records in:
Business strategy development

Mergers and acquisitions

Capital structuring

Equity and debt financing
Qualified accountants and other financial professionals experienced in running resource businesses (CFOs, Controllers and Assistants):
Financial planning

Financial management and reporting

Tax planning, reporting and filing

Regulatory filings

Treasury and foreign exchange management

Internal controls and financial audits
Securities and commercial lawyers with complete support staff to help advise on:
Regulatory Filings

Press Releases

Commercial Contracts

Securities Commission Compliance
Investor and public relations experts for critical:
Communication with the investment community

Marketing, investor roadshows and conference planning

Corporate branding, website design and content management

Industry research

Investor presentations
F&M has successfully built and managed resource companies through both strong and challenging market times.
Maximizing Shareholder Value
F&M has successfully managed over 30 public entities and a number of private companies from our Toronto headquarters.
Our portfolio companies have found that F&M provides the following value proposition:
Faster Time to Close

When needed in previous transactions, we have taken less than four weeks to move from a signed term sheet to the closing of the transaction. The ability to close very quickly addresses any short-term need for capital.
Integrated Leadership

F&M takes an integrated approach to working with its portfolio companies, focusing on direct involvement at the Senior Management, Board and Technical Advisory levels. F&M brings unique strengths to the table due to its shared service approach, which results in significant cost savings, reduced corporate bureaucracy and increased efficiency.
Social responsibility is a top priority at F&M
It is now very much apparent that the earth's environment is in a precarious state, and only recently has the general population begun to pay attention to the severity of the looming threats to our planet's well-being. These threats include global warming, air and water pollution, species extinction, resource depletion, and many others.
The general consensus of environmental experts worldwide is that while individual citizens do play an important role when it comes to taking the right actons to make change, it ultimately comes down to corporations (especially those with significant environmental footprints) both to be environmentally-conscious, and to lead by example to foster a sustainable global ecosystem for our future generations. 
At F&M, we recognize our responsibility to the earth and its inhabitants, which goes beyond the responsibility of the average corporate citizen. This is partially because F&M operates in industries which create a larger-than-average environmental footprint (i.e. precious metals mining, energy), and it is also because F&M's operations span across five continents, giving F&M a considerable global reach with which it can engender meaningful change. 
Accordingly, our executive team has taken a commitment to thoroughly review both existing and new investments for both the environmental impact of a given investment, and how the assets within a given investment can be leveraged as part of an environmental cause. 
Leading the way with this commitment is F&M's latest project GEAR Capital Inc, which is an incubator of environmentally-conscious projects that take an active, not passive, approach to sustainability.

Driven by, F&M Founder and Executive Chairman, Stan Bharti and his family, F&M also gives back and promotes social responsibility through The Bharti Charitable Foundation ("BCF") Founded in 2007 with the goal of improving economic and educational opportunities for youth around the globe, the charity aims to  increase public awareness towards animal preservation and education and helps to raise universal awareness about environmental issues.
Building Assets

F&M backs companies with projects that have the potential to become exceptional assets.
Once we identify an asset, we unlock its value by combining critical technical, operational and financial expertise in a way that makes us unique amongst the world's leading merchant banks in commodities. 
F&M does not have a general investment size, instead, we assess opportunities on the merits of the project and develop our own view on current and future value.
We look to make investments within our identified risk-reward spectrum. Our investment community relationships allow us to issue term sheets well into the hundreds of millions of dollars. We are also capable of internally financing smaller deals. Our portfolio companies vary in size, maturity and business model.
Our firm is designed to play any role required to build any asset and unlock its value – from Greenfield venture capitalist to strategic development partner, to turn-around specialist.  
Excellent Development Potential and/or Near-Term Cash Flow Generation
World class size and grade, plus quick path to production is a key product differentiator in an over-crowded sector
Manageable Geopolitical Risk
F&M recognizes that the best opportunities for value and growth are often in the emerging markets

We develop and supplement strong, local relationships with our influential international advisory board
Compelling Valuation & Structure
Target 5-10x upside from initial investment

Projects often acquired at a discount due to technical, geopolitical or other risks

Deals structured to optimize capital flows and reduce risk, through joint venture and earn-in structures

Partnerships are created that align interests, maximize cash put into the ground and minimize upfront cash payments to vendors
Ability to Transform Assets
F&M provides management, capital and direction to move resource assets up the entire value chain

Resource delineation and expansion

Feasibility study

Permitting/environmental

Financing
Profit From Experience
F&M has a global focus and reviews projects based on their technical merit, regardless of geographical jurisdiction.
We seek opportunities where we can unlock significant value by increasing exploration, freeing up resources, moving projects through development into production and asset turnarounds.
Corporate situation may include:
Greenfield development

Turn-around situations where management change or business model evolution will serve as an obvious potential catalyst to improve the company's near-term prospects

Potential IPOs where F&M is generally the lead investor group and involved in leading the next stage of the corporate evolution

Spun-out or carved-out project opportunities where asset value can be achieved by separating it from others and applying a dedicated development strategy
Target sectors include:
Agriculture (both agriculture input and output projects)

Energy (coal, uranium, oil and gas)

Precious Metals

Base Metals

Ferrous & Associated Metals

Technology
Health Sciences and Biotechnology
As the global population ages, people become increasingly health conscious, and society faces daunting health crises like COVID-19, the health sciences and biotechnology sector becomes ripe for disruption.
At Forbes & Manhattan, our team is focused on funding and incubating companies that leverage innovative technologies and protocols to generate significant return on investment. Whether through medicine, pharmaceuticals, or diagnostics, we assemble the necessary resources and world-renowned experts to develop solutions to the biggest challenges facing the health sciences and biotechnology sector.
Leveraging decades of experience building and operating early-stage resource and technology companies around the globe, Forbes & Manhattan is uniquely positioned with the resources and network to tackle emerging global health challenges.
With a proven track-record of financing companies, cumulatively raising billions of dollars, seemingly insurmountable problems become manageable with the right combination of resources. Forbes's team of advisors has included renowned figures such as General Lewis Mackenzie, Larry King, and Bernard Wilson.
In the Health Sciences and Biotechnology sector, Forbes' strategy is no different, secure the capital and assemble a team of world-renowned experts.