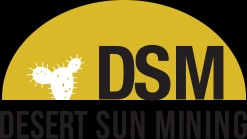 Within four years, Desert Sun explored, developed and reactivated to commercial production the long-life Jacobina gold mine in Bahia, Brazil.
Historical Jacobina mine ceased operations in 1998 by previous owner

Secured several financings for the exploration and redevelopment of Jacobina through to commercial production

Increased gold mineral reserves from 980 Koz to 1,510 Koz and completed Jacobina Feasibility Study
Sold to Yamana Gold in 2006 for C$750M at a 21% premium. Jacobina remains a key asset of Yamana today having produced 160 Koz gold in 2019.