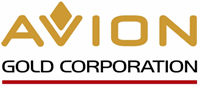 Avion was a gold mining company focused in West Africa. Avion's team purchased and turned around distressed assets leveraging their technical expertise and ability to advance projects through unique and difficult situations.
Purchased the Tabakoto mine and re-started it after identifying mining inefficiencies and re-engineering 

Significantly expanded resource base through acquisitions and successful exploration in Burkina Faso 

Operated and executed successfully through civil unrest and a coup, delivering record months
Sold to Endeavour in Aug 2012 for C$400 million, generating significant value to shareholders.